Lee Mannering
Film God

Posts: 3201
From: The Projection Box
Registered: Nov 2006



posted February 09, 2019 05:00 AM



---
This applies to Sankyo and Bell & Howell 8mm sound projectors. (DCT etc)

One of my Sankyo sound projector lenses has decided to grown a lawn inside the lens or shall I say fungus. The first time I have seen a Sankyo do this and so time to strip the lens back for a clean. Worth posting this on here in case its of help to anyone else a easy fix as well.

You'll need a lens cleaning tissue (Wilco in the UK 50p a box)
Lint free cloth and Foam Cleaner. (Wilco do that as well)

Hold the lens barrel in your left hand and turn the zoom ring anti clockwise gently this will unscrew it from the front. Place outer ring to one side. You need to remove the large front lens which on mine was the fungus sufferer but don't be tempted to use anything sharp or you will probably crack it. A small piece of sticky tape applied to a corner is enough to remove the lens lifting from one side.

The fungus on mine was pretty bad so I squired foam cleaner at it and left it to soak for a few minutes then wiped it clean with a lint free cloth now looking good as new. I cleaned the small internal lens with a lens cleaning cloth then the main front lens.

Put the plastic screw on front zoom ring on a cloth and squirt that with cleaning foam, wipe clean reassemble the lens and good as new.

End result and also in pieces.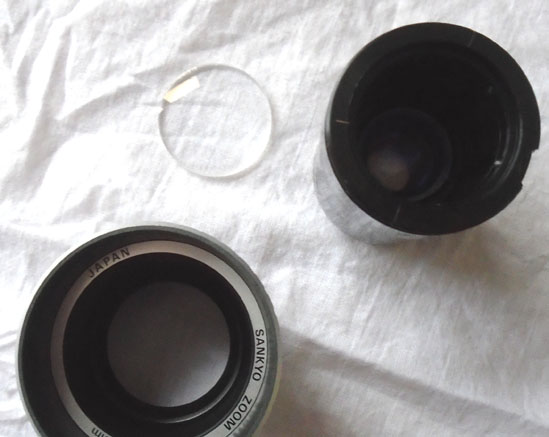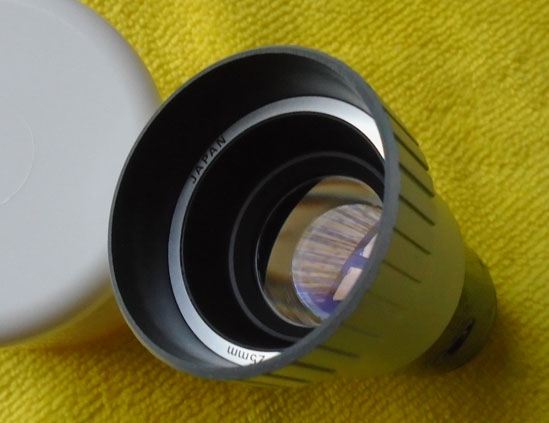 | IP: Logged