Steve Klare
Film Guy



Posts: 7016
From: Long Island, NY, USA
Registered: Jun 2003



posted March 20, 2012 09:14 AM




---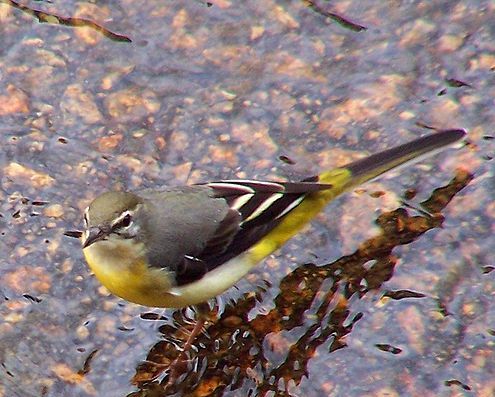 Journey into Spring

(1957, DCR Films, later Derann Film Services, 1x600, Sound, Color)

In honor of the Vernal Equinox we're going to look at a film about springtime, and not just springtime but about a man. Gilbert White was a Curate of the Church of England by profession, but is best remembered today as a naturalist. He spent his off hours wandering the forests , rivers and fields of his Selborne parish and observing the behavior of animals and plants. The series of letters he wrote to a friend who was a prominent zoologist was eventually published as "The Natural History and Antiquities of Selborne" (1789) and has been in continuous publication ever since. Prior studies of the Natural World were mostly of the anatomies of individual species, but White's work was pioneering in considering behavior and interrelationships of species and therefore ecosystems.

British Transport Film's Journey into Spring is exactly what it says it is, an observation of an English countryside starting in March and progressing all the way through to June. The choice of Selborne as the location allows us to see the same landscape Gilbert White saw and wrote about centuries ago. That countryside is rolling hills, forests, streams and farmlands; it reminds me of areas of upstate New York I know so well.

This journey is made by visits to various species to see what their lives are like as the days get longer and the Earth warms. We see birds, frogs fish and mammals arriving from migration and emerging from hibernation and setting about the business of feeding themselves and birthing and raising their young. We see the plants emerge from the wreckage of last year's growth and grow and bloom. The fact that this all happened almost 60 years ago is beside the point: it was the same 60 years before and will be 60 years from now as well.

Where those 60 years actually come into play is in terms of the style of film making. Journey into Spring is from a time when people who made nature films were still trying to figure out what to do with their sound tracks. Many of them overdid it with background music, which too often became (ummm…) foreground music. "Journey" is actually very good in this regard: the music is subtle and pleasant. It does the classic thing of spicing up the action with little riffs of music. It's not enough for a bird to fly off a limb for example: it's required that there be a little ascending trill on a piccolo. It's not bothersome, it's just such a common thing in older nature films that it's kind of fun to notice it here too.

My DCR print is nice. It's a little grainy here and there but generally sharp. Color in general seems a tinted little blue, yet there are scenes with flowers that are beautiful. My print has intermittent, fine negative lines which disappear in darker scenes. The sound is very good.

This is a film of limited audience appeal: the mood is on the serene side (the Narrator doesn't sound like he'd ever get excited about anything!) and if for example you are nine years old this could become a pretty restless half hour. I show films to my son's Cub Scout den and this one is way short of bonks, clunks and crashes to keep them focused and seated. However, for people having the mindset to take it as it was meant it is a beautiful appreciation of the world of nature and these wonderful, promising days of Springtime.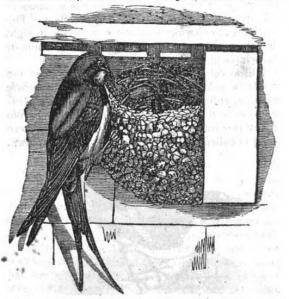 --------------------
All I ask is a wide screen and a projector to light her by...



| IP: Logged