This is topic Tinted print of Arabian Nights (1921) 3 reels SOLD in forum 9.5mm for sale/trade/wanted at 8mm Forum.


To visit this topic, use this URL:
http://8mmforum.film-tech.com/cgi-bin/ubb/ultimatebb.cgi?ubb=get_topic;f=10;t=000164

---
Posted by Chris Bird (Member # 3839) on December 23, 2018, 06:15 AM:

For sale: a beautiful tinted print of The Arabian Nights, original title The Tales of the 1001 Nights. 3 reels, running titles, mounted on a 900' spool. It's a rare title, only being in the Pathescope catalogue briefly.

This is a well used print with a lot of tear and tear (well it is 85 years old!). Most importantly, the sprocket holes are splitting on the first 100' or so, so care is needed. But it does run fine on my Specto. I don't think I'd advise running it on a machine that is less kind to film though. There is quite a lot of wear and tear in general, scratches and splices. I'm selling it as I finally, after years, found a better copy.

You can see a scan of this actual print here. Please note that I changed the opening titles and added a music track for the youtube upload. Otherwise, it gives you a true idea of the print's condition:
https://www.youtube.com/watch?v=RqVdsASBcfY

And a review of it here:
http://moviessilently.com/2016/07/31/tales-of-the-thousand-and-one-nights- 1921-a-silent-film-review/

I'm looking for £35 (which is what I paid for it) plus UK shipping.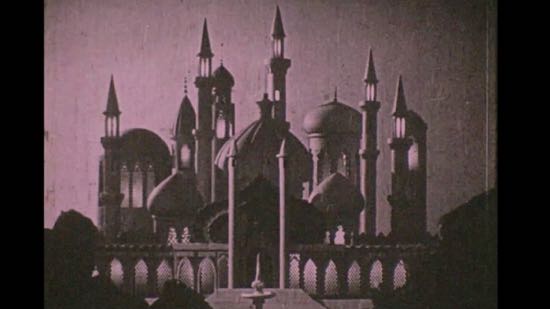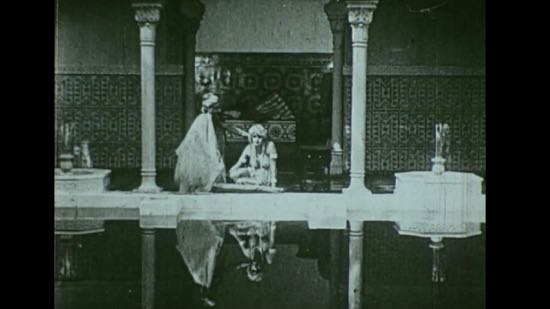 ---
Posted by Chris Bird (Member # 3839) on January 07, 2019, 03:19 AM:

Now SOLD (ebay)

---
Visit www.film-tech.com for free equipment manual downloads. Copyright 2003-2010 Film-Tech Cinema Systems LLC




UBB.classicTM 6.3.1.2