This is topic Various Marketing Films releases after 8mm era in forum 8mm Forum at 8mm Forum.


To visit this topic, use this URL:
http://8mmforum.film-tech.com/cgi-bin/ubb/ultimatebb.cgi?ubb=get_topic;f=1;t=005722

---
Posted by Winbert Hutahaean (Member # 58) on September 25, 2010, 02:03 PM:

Hi all,

Just want to share what i found on the net.

Since I am really a fanatic with marketing Films releases, I found some item released by this company after 8mm era.

They are VHS releases :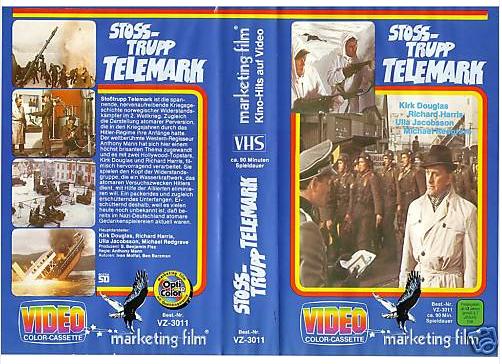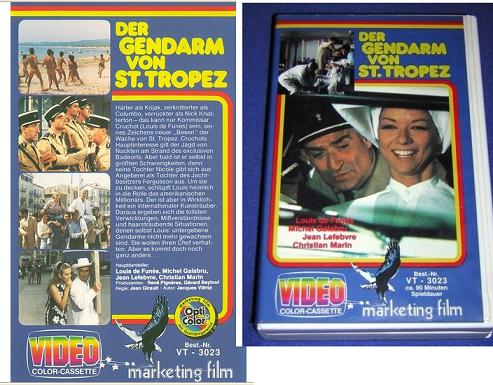 The company still kept the blue box similar to 8mm box, even with the yellow/red strip.

Moreover, the back cover still has "opti-color" logo that we found on 8mm (just a gimmick to compete UFA color which actually did not have any meaning)

Apparently, the company is still running a business by releasing DVD (although not sure if the same owner), as the below photo:




No longer with blue box....but see on the bottom, it still has the bird company logo as it is in 1970s......

What a wonderful history.

cheers,

---
Posted by Patrick Walsh (Member # 637) on September 25, 2010, 02:42 PM:

this is interesting Winbert, thanks for sharing.

---
Posted by Adrian Winchester (Member # 248) on September 25, 2010, 08:06 PM:

Very interesting - I'd gained the impression that they had entirely gone out of business, which is clearly not the case. I wonder if the management might have any of the 8mm negatives or other relics from the old days... maybe a box of 'Grease 2' prints!

---
Posted by David Kilderry (Member # 549) on September 26, 2010, 02:21 AM:

The Big Steal was made here in Melbourne, it is a fun film.

---
Posted by Mark Williams (Member # 794) on September 26, 2010, 04:20 AM:

Marketing Film are still alive and well and trading in there native Germany!!

They have put out some excellent dvd releases in the past years in lovely book style packaging such as CLASS OF 1984,THE SOLDIER,ALL THE COLOURS OF THE DARK.

They actually still use the same style font and eagle logo too.

So you see there is life beyond 8mm!!!

---
Posted by Aser Queipo (Member # 894) on November 15, 2010, 02:35 PM:

Very interesting the video covers Winbert!
And here the international version from marketing on video.
In three languages.



---
Visit www.film-tech.com for free equipment manual downloads. Copyright 2003-2019 Film-Tech Cinema Systems LLC




UBB.classicTM 6.3.1.2