This is topic "Porst Panorama" projector information help in forum 8mm Forum at 8mm Forum.


To visit this topic, use this URL:
http://8mmforum.film-tech.com/cgi-bin/ubb/ultimatebb.cgi?ubb=get_topic;f=1;t=012535

---
Posted by Markus Lehmann (Member # 6648) on October 06, 2018, 03:50 AM:

Hello and greetings to all members cause my question also had been the reason why i entered this forum.

I´m collecting projectors that fit my technical interest and two weeks ago i got this Porst Panorama Super 8 filmprojector from an ebayer that had bought a house where formally also a photo store had been located. He found the projector in one basement´s edge during clearing up; the auction failed and i contacted him afterwards to provide that the projector probably get scraped...


I found absolutely no informations about this item in the Internet. Please let me know if you have any informations about this obviously rather rare Porst projector type.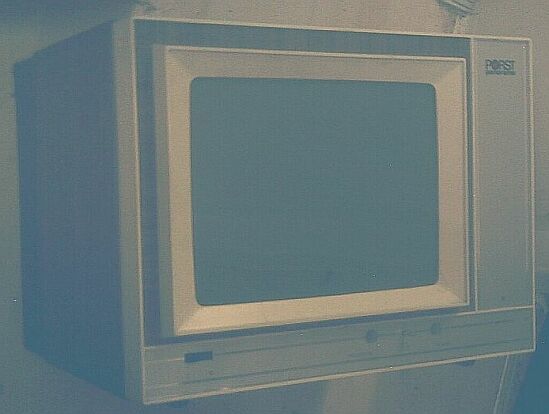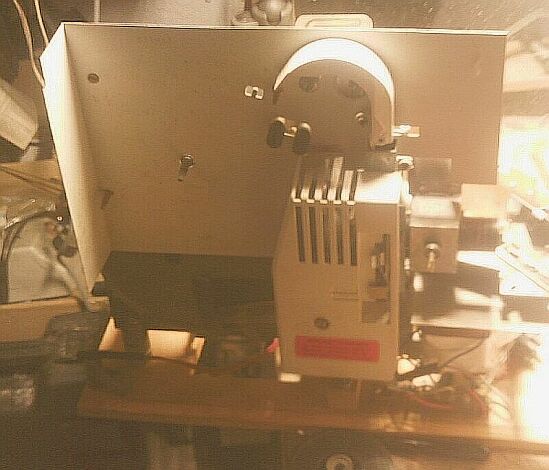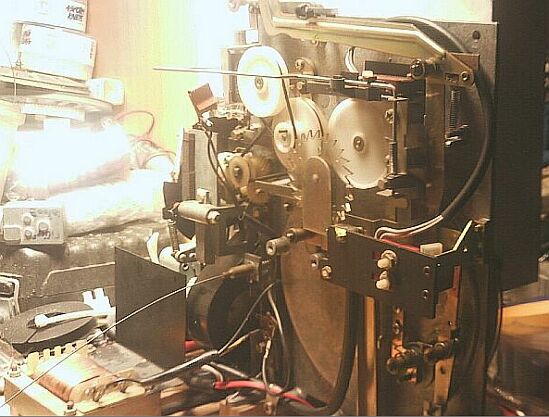 Some technical details:

1) Projector lamp 8V / 50W , socket P30s.
2) Play super8 films up to 120 m length.
3) Fix speed asynchronous motor, round belt drived mechanics.
4) The projector has no takeup reel but a rotatable drum where
the projector shoves the film during the projection; when the
film had ended projection stopsautomatically, then you had to
push a rewinding button continuously until the
film is winded up at the origin reel.
5) You can choose projection to the internal screen also to an
external wall etc. sweeping the little mirror in front of the
projector´s objective.

Hope that anyone of you can tell me some more informations and details about this obviously very unique and probably rare projector type. I had contacted specialized parts dealers for projectors and museums too but noone knows something about the item.
One of the dealers suspected that the projector probably could been built by Braun/Nizo for the Porst company; definately not by Eumig cause i own the R2000 and RS3000 screen projectors by myself and detected absolutely no similarities.

Many thanks in advance; Markus

Edit: Inspected and serviced this projector today and now i´m sure that he had been fitted for Pro126 cassette films and had been built by Braun Nürnberg for the Porst trading company.
Also looked at Pro126 films and found a very similar built projector in the net named Kodak Ektagraphic 120P but using a 12 V 100W reflector halogen bulb...


[ October 06, 2018, 03:07 PM: Message edited by: Markus Lehmann ]

---
Posted by Will Trenfield (Member # 5321) on October 06, 2018, 05:51 PM:

Hello and welcome to the Forum, Markus. Porst seem to have used loads of different manufacturers to make their projectors. Braun did make viewer/projectors so they might have made yours. It does, though, seem to be a very basic machine. Was it made for commercial use, I wonder, to display product advertisements in shops? You mention the Kodak Ektagraphic 120P but this seems to be a conventional projector although using cartridges.

---
Posted by Markus Lehmann (Member # 6648) on October 06, 2018, 06:31 PM:

Hello Will; many thanks for your fast response.
I see Porst as a pure trading company not a producer, in Germany Quelle, Neckermann did the same.
I detected at the type label rest the note "made by Braun Nürnberg" and so it´s clear who had built it for Porst.
I hardly believe in a commercial use cause the projector shows the film, rewind it and stop so it´s not possible to show films continously cause you had to start it manually again after every turn.

The Kodak Ektagraphic seems to be technically very similar built but uses another bulb and has no internal projection screen.

Today i did last repairs, general lubrication, mirror´s adjustments and cleaning; now it shows a good projection and i´m glad to get this unique piece to proper function...


Kind regards; Markus

---
Posted by Maurice Leakey (Member # 916) on October 07, 2018, 02:23 AM:

Markus
It might have been designed to show advertising films at exhibitions, trade shows, and perhaps used by sales representatives to exhibit their sale items.

---
Visit www.film-tech.com for free equipment manual downloads. Copyright 2003-2019 Film-Tech Cinema Systems LLC




UBB.classicTM 6.3.1.2