This is topic Elmo FP-C - Spindle Question in forum 8mm Forum at 8mm Forum.


To visit this topic, use this URL:
http://8mmforum.film-tech.com/cgi-bin/ubb/ultimatebb.cgi?ubb=get_topic;f=1;t=012673

---
Posted by John Berman (Member # 6737) on December 23, 2018, 01:28 PM:

Hi
Hope this is not a silly question. I picked up from a second hand shop a film which has Super 8mm on the box, the reel will not fit on the spindle on the projector - am i missing something obvious ?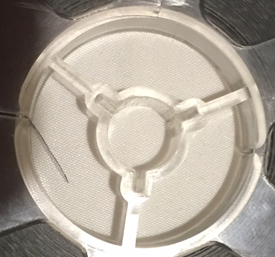 Regards

John B

---
Posted by Maurice Leakey (Member # 916) on December 23, 2018, 02:41 PM:

John
The Elmo FP-C is a dual-gauge projector, but I assume the spool spindles are only for standard 8.
Therefore you need these spool adapters.

https://www.ebay.co.uk/itm/ADAPTER-FILM-REEL-ADAPTER-MOVIE-REEL-AD APTER-SUPER-8-TO-8MM-ADAPTER-/152136650133

---
Posted by Janice Glesser (Member # 2758) on December 23, 2018, 09:25 PM:

The supply reel arm on the FP-C has a dual format spindle that handles both Super 8 and Std. 8 reels with no adapter. I can't tell from the pic...but that reel might be an audio reel. I would transfer the film to another reel.

---
Visit www.film-tech.com for free equipment manual downloads. Copyright 2003-2019 Film-Tech Cinema Systems LLC




UBB.classicTM 6.3.1.2