This is topic Wanted: MUTINY ON THE BOUNTY trailer in forum 8mm films for sale/trade/wanted at 8mm Forum.


To visit this topic, use this URL:
http://8mmforum.film-tech.com/cgi-bin/ubb/ultimatebb.cgi?ubb=get_topic;f=2;t=007776

---
Posted by Oliver F. R. Feld (Member # 1911) on August 05, 2019, 12:04 PM:

Hi
I am looking for the Scope trailer of the Brando/Howard/Harris feature.
And I donít even know if it exists.
Maybe someone can help me.
Thank You very much in advance
Oliver

---
Posted by Tom Photiou (Member # 130) on August 05, 2019, 01:54 PM:

It does exist as we have the full long trailer in scope to this one. The quality is top notch and if the full feature is the same (which i am sure it is) i bet it looks superb.
This one isnt for sale but it does come up a few times. Worth checking with the dealers Oliver.
Good luck.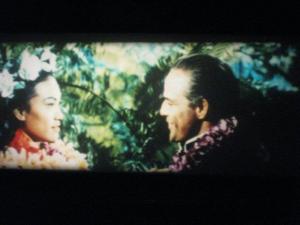 ---
Posted by Oliver F. R. Feld (Member # 1911) on August 05, 2019, 03:23 PM:

Great news and GREAT PICS, Tom
Thank You very much.

---
Posted by Tom Photiou (Member # 130) on August 05, 2019, 03:28 PM:

your welcome

---
Posted by Phil Murat (Member # 5148) on August 09, 2019, 05:13 AM:

Hello Oliver,

Message sent

---
Visit www.film-tech.com for free equipment manual downloads. Copyright 2003-2019 Film-Tech Cinema Systems LLC




UBB.classicTM 6.3.1.2