This is topic Schindler' List Blu-ray in forum General Yak at 8mm Forum.


To visit this topic, use this URL:
http://8mmforum.film-tech.com/cgi-bin/ubb/ultimatebb.cgi?ubb=get_topic;f=8;t=002574

---
Posted by Graham Ritchie (Member # 559) on June 13, 2013, 05:33 PM:

Watched the 20th Anniversary Blu-ray edition the other night, both picture and sound outstanding....Highly recommend it.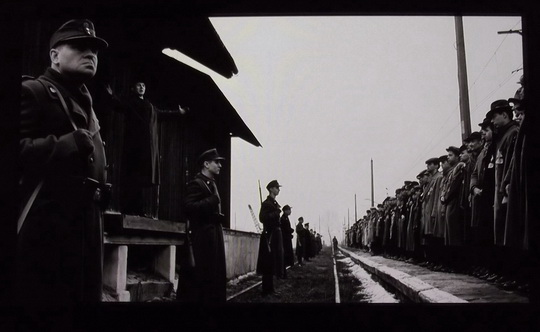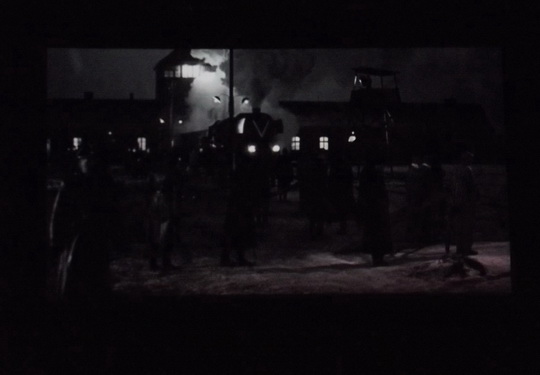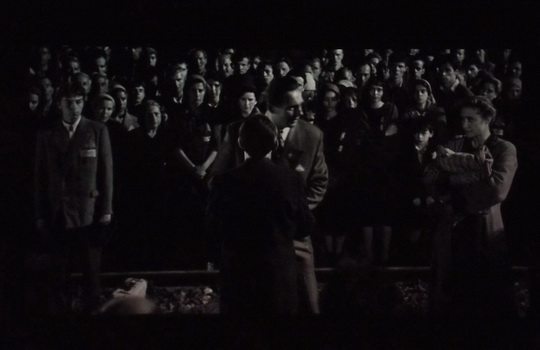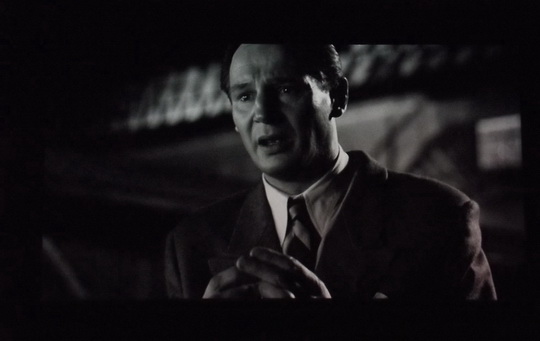 ---
Posted by Hugh Thompson Scott (Member # 2922) on June 13, 2013, 06:04 PM:

It's just come to light,no doubt through the freedom of information act,that there were quite a few people involved in the extradition
of people from Germany during this time,including a chap in the UK who specialised in the rescue of school children.I thank the
Lord that I was fortunate to have been born in a time after such
horrors, and never tire of listening, and that is the word, listening,
to the people that went through, and suffered,I only hope that such things never happen again on such a scale...... but they will.

---
Posted by Osi Osgood (Member # 424) on June 14, 2013, 12:26 PM:

Those horrors will return, as humanity is doomed to repeat the same atrocities over and over in the name of "ethnic cleansing",

Enuf of that ...

This film is one of those that, while extroidinary, (with Liam Neeson absolutelty mesmerizing), I can't watch it too often. It brings me to tears. We usually watch this and the documentary "The Last days" together.

I remember a statement made by one of the survivors of the death camps (the film is made up of interviews with survivors) and it has always stayed with me.

"We heard about all these things happening in Germany but we were in Poland and we thought that this could never happen here."

---
Posted by Jonathan Trevithick (Member # 3066) on June 14, 2013, 05:28 PM:

I saw this at Cardiff Odeon on its opening night.One of the few films I've experienced in a cinema where you could hear a pin drop (except for audience reactions). No sweet wrapper noises or whispering or chatting. I also recall the entire audience clapped at the end. Deservedly so.

---
Posted by Michael O'Regan (Member # 938) on June 14, 2013, 05:30 PM:

It was a nice film, let down somewhat by Liam Neeson's overacting, IMO. Beautiful photography.

---
Posted by Rob Young. (Member # 131) on June 16, 2013, 02:29 PM:

I agree, Michael.

Saw this at "The Odeon", that was, in Manchester upon release.

Still using 2 x 35mm projectors with anamorphic and switch over.

Reason I know this is, every 20 minutes, the print went blurry and very, very, unsteady; jumping up and down like the projector was ripping apart the film sprockets!

Then 20 minutes later, back to sharp and steady, etc...

Totally ruined it for me.

Mentioned it to everyone I was with, non of whom seemed to notice.

Gave up on caring about projection quality at that point... LOL!!!

---
Visit www.film-tech.com for free equipment manual downloads. Copyright 2003-2019 Film-Tech Cinema Systems LLC




UBB.classicTM 6.3.1.2