This is topic Edwardian Bioscope in forum General Yak at 8mm Forum.


To visit this topic, use this URL:
http://8mmforum.film-tech.com/cgi-bin/ubb/ultimatebb.cgi?ubb=get_topic;f=8;t=004887

---
Posted by Chris Bird (Member # 3839) on June 23, 2018, 01:58 AM:

I went up to Harwich on Thursday night for an extraordinary film show: David Cleveland and Nigel Lister ran 9 Edwardian films (as modern safety 35mm prints) on their restored 1912 Gaumont Chrono projector. The venue was a tent on the green, recreating the travelling bioscope shows of the time of the films. Easily the most enchanting screening I've been to in a very long time.

David bought the projector in 1958 as teenager on holiday, from the Southwold cinema. It was about to be sold for scrap. Nigel restored it to full working order. Nigel also just restored my 1911 Pathe for me, and did an unbelievable job on both machines.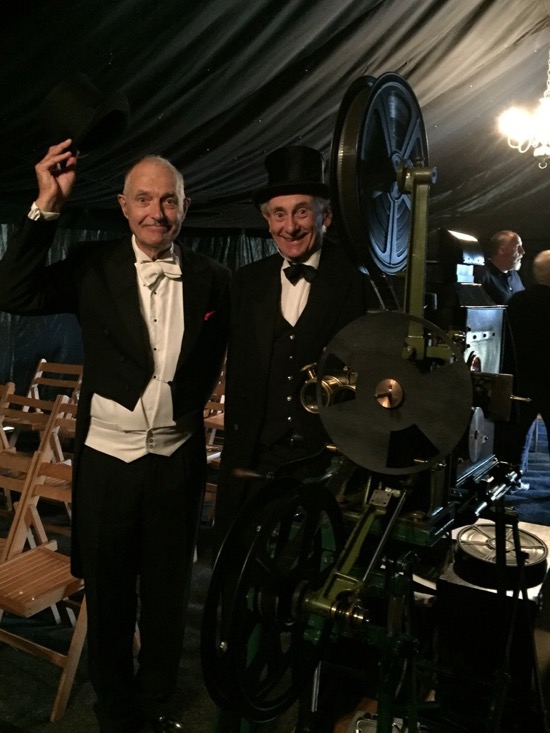 ---
Posted by Dave Groves (Member # 4685) on June 23, 2018, 04:01 AM:

Chris, to sense something of what those early day tent shows were like is almost unique. And to think they were going to dump a piece of Cinema history doesn't bear thinking about. I was interested to read how Beamish Museum has bought an old derelict cinema building and is transporting it to be rebuilt in their new Victorian village opening in around three years time. It will be showing films every day. Will be worth seeing. A little bit of history retained.

---
Posted by Robert Crewdson (Member # 3790) on June 23, 2018, 04:07 AM:

I'm glad he managed to save that.

---
Posted by Maurice Leakey (Member # 916) on June 23, 2018, 05:07 AM:

I see it has a front shutter. These had to be moved to a position behind the film in later years as the heat from the arc was too much without any interruptance in the beam.

---
Posted by Osi Osgood (Member # 424) on June 27, 2018, 10:49 AM:

That is so freakin awesome!!

Thanks for sharing!
---
Posted by Chris Bird (Member # 3839) on July 01, 2018, 02:33 AM:

Thanks everyone! Yes, it was a great thrill to see.

Maurice, interestingly the earlier Gaumont Chrono, with a beater movement, had the shutter behind the lens, but it's a much smaller single bladed shutter.

Here are a couple more photos, these were shot on 3200 ASA black and white film on my Nikon FM3a.

The last one shows the earlier model Gaumont Chrono, which was on display.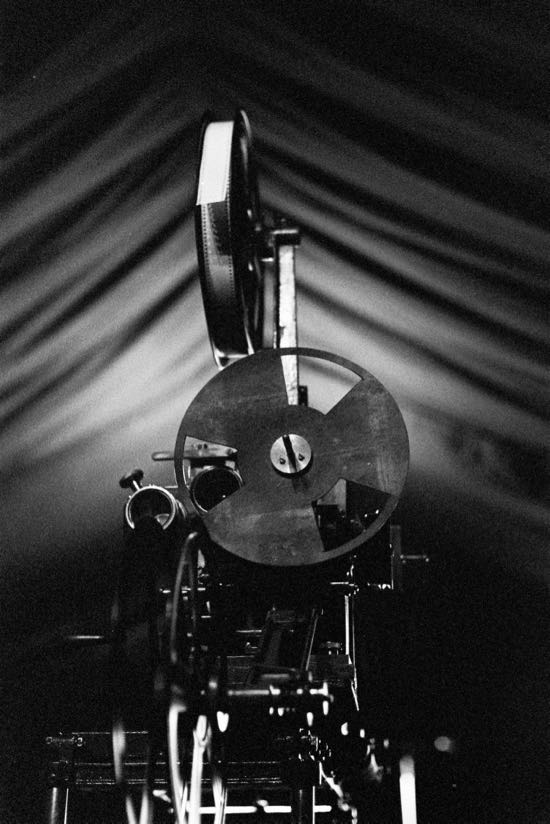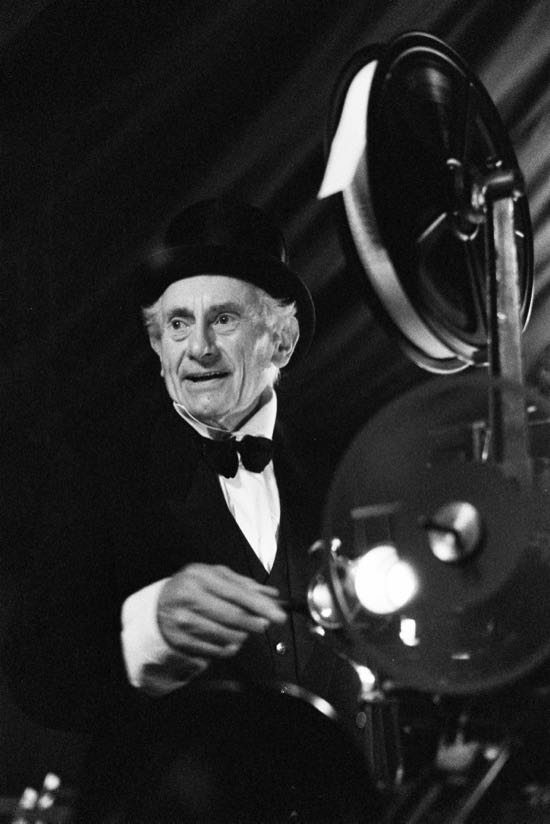 ---
Visit www.film-tech.com for free equipment manual downloads. Copyright 2003-2019 Film-Tech Cinema Systems LLC




UBB.classicTM 6.3.1.2