This is topic "Santa Claus" The Movie in forum General Yak at 8mm Forum.


To visit this topic, use this URL:
http://8mmforum.film-tech.com/cgi-bin/ubb/ultimatebb.cgi?ubb=get_topic;f=8;t=005062

---
Posted by Graham Ritchie (Member # 559) on December 23, 2018, 06:54 PM:

The other night I was playing this old LP and it reminded me that this movie was, and still is one of my favorite Santa Claus films. Last year I got the blu-ray which is really good and will do until I find a nice 35mm Scope Print


Anyway like another 1980s film "For Yours Eyes Only" in which Sheena Easton sang her hit at the time, here also, she was to sing in the 1985 "Santa Claus The Movie" Its Christmas All Over The World....
...dont forget to check out that you-tube link below...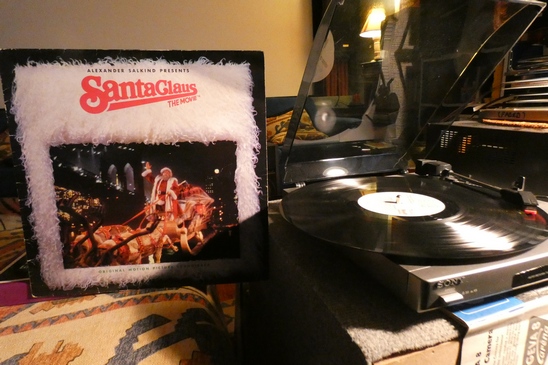 https://youtu.be/_6rCovnyNe4
---
Posted by Lee Mannering (Member # 728) on December 24, 2018, 05:00 AM:

Also liked it although in the UK its box office was lacking sorry to say. I have this thing about the lack of Super 8 600ft cut downs covering Christmas. This particular film would have and still could make a really nice 600ftr for next Christmas. A colourful and fun film with our Dudley in the starring role.

---
Posted by David Skillern (Member # 607) on December 25, 2018, 05:06 AM:

I'll be screening this today on 16mm

---
Posted by Graham Ritchie (Member # 559) on December 25, 2018, 02:43 PM:

Sounds good David


Yesterday night we did watch the movie on Blu-ray, hoping that one day a 35mm film print will turn up, "that would be nice", anyway here are a couple of screen shots using the Panasonic VP....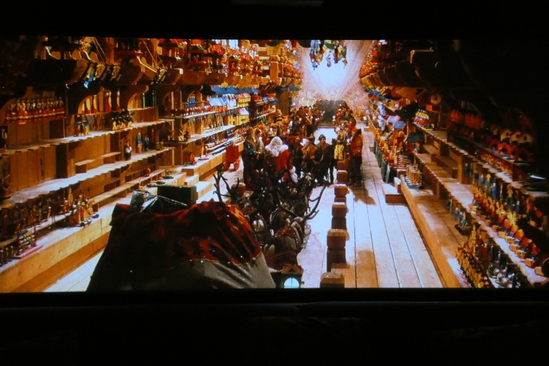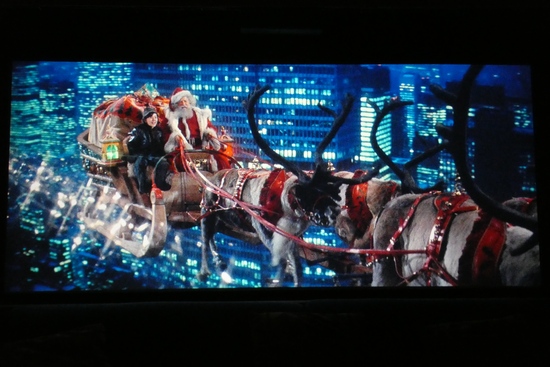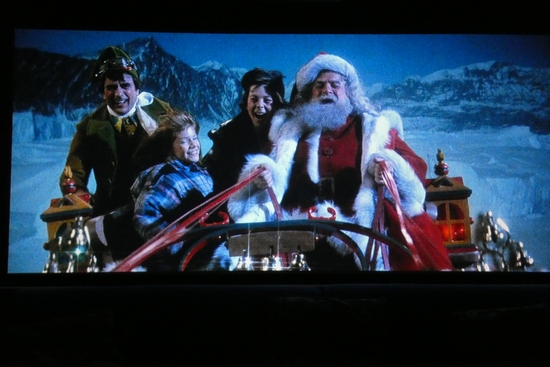 ---
Posted by William Olson (Member # 2083) on December 26, 2018, 08:45 AM:

OK, it may not be a great movie but it's a darn good one and unfairly criticized.

---
Visit www.film-tech.com for free equipment manual downloads. Copyright 2003-2019 Film-Tech Cinema Systems LLC




UBB.classicTM 6.3.1.2