This is topic ESO-S Pictures in forum 8mm Forum at 8mm Forum.


To visit this topic, use this URL:
https://8mmforum.film-tech.com/cgi-bin/ubb/ultimatebb.cgi?ubb=get_topic;f=1;t=003497

---
Posted by Joe Caruso (Member # 11) on February 28, 2008, 03:50 PM:

I had spoken with Harry Hilfinger a month or so again after he came out of hospital, was wondering what had happened to him as I hadn't heard beforehand, but now I just called and the phone number is no longer working - If anyone knows something please report - Shorty

---
Posted by David Ollerearnshaw (Member # 3296) on December 07, 2012, 06:36 AM:

In Memory of
Harrison "Harry" Penrod Hilfinger
January 29, 1917 - April 13, 2011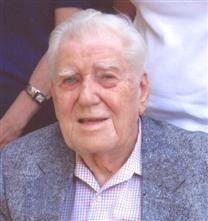 Obituary

Harry Hilfinger, 94, Kansas City, Missouri, a lifelong resident of Kansas City, passed away peacefully with his family at his side on April 13, 2011. Harry was born January 29, 1917 in Kansas City, Missouri, son of Harrison and Ruth (Tibbals) Hilfinger. He graduated from Westport High School, received his BA from UMKC and his MA from USC. He was an accomplished saxophone player, performing in Kansas City nightclubs starting at age 16. He was a veteran of World War II, having served in the U.S. Navy. Harry established ESO-S Pictures in 1935 in his parents' basement, one of the first full service home movie stores in the country, which later also offered one day service on football game films to high schools and colleges in the Midwest. He was a member of the Country Club Christian Church. He leaves his wife Cleta Fontelle Hilfinger; his daughters Judy (Michael) Quinn, Peggy (Michael) Schwartz, and Nancy (Stan) Stalnaker; and granddaughter Mindi Schwartz. Visitation will be held from 1:00-2:00 p.m. followed by funeral service at 2:00 p.m. Saturday, April 16, at Country Club Christian Church, Main Chapel, 6101 Ward Parkway, Kansas City, Missouri. Burial with Military Honors in Mt. Moriah Cemetery South, 10507 Holmes Road. Condolences may be made at www.mtmoriah-freeman.com. Arrangements under the direction of Mount Moriah & Freeman Funeral Home, Kansas City, MO.

I bought quite a few 16mm advert reels and shorts from Harry at ESO-S Pictures over the years. It was always a pleasure to talk to Harry on the phone, then eagerly wait for the films to arrive.

Surprised there was no mention on 8mm Forum about his passing though.

---
Posted by Joe Caruso (Member # 11) on December 07, 2012, 08:28 AM:

I'm surprised too. Harry and I had alot of deals over the phone/through the mails - That is one source for many of my 'sealed' items - I hope he realizes that many miss him and remember him always, Shorty

---
Posted by Bill Phelps (Member # 1431) on December 07, 2012, 05:02 PM:

I never met him or spoke with him but my first commercially produced 8mm film I bought was from ESO-S Pictures....

The Jetsons Jet Pilot 200' with the original box. I got a few other titles from him as well...nice prints at great prices.

My favorite KIKO cartoon I also got from Harry...a perfect 16mmm print of the Castle 'toon THE BIG FIGHT.

I wish I could have got to know him better.

Bill


---
Posted by Alan Rik (Member # 73) on December 20, 2012, 07:47 PM:

I recently picked up from a collector a nice little Bolex regular 8mm projector. He gave me a box of films with it as well and said they were home movies. Then he said they were the personal home movies of....Harry Hilfinger!
I have about 10 x 200ft of movies dating from the 50's-70's. I haven't seen them all, just 2 reels as the cement splices break and I have to resplice them, but what I have seen is really interesting to me.
One reel is the 1953 Topeka Kansas State fair. There is the freak show, the little circus monkeys running around, the really primitive looking carousel, just cool, cool footage.
And then near the end is Xmas Morning with 3 little girls. They open their presents, smile at the camera...just a great slice of Americana.

Here is a link to a youtube video. Its just a few seconds long but you get the idea.

http://www.youtube.com/watch?v=HjNc7oFecc8

Strange how films that were made in Kansas worked its way to Brooklyn, New York.
And even stranger is that the day I picked them up I came home and looked up Harry Hillfigger (Thats what the seller told me his name was) and couldn't find anything on him. I came on the forum and this post from 2008 was revived. The same day I picked up the films. Now where is Sylvia Brown?
---
Posted by Jeff Missinne (Member # 3373) on December 22, 2012, 07:46 PM:

Harry Hilfinger was one of the nicest and most knowledgeable guys in this whole hobby or business or whatever; there'll never be anyone to replace him. I felt the loss and sadness immediately on learning of his passing; I always assumed Harry was an older man but never realized he was around or past 90 the last time I wrote him and bought some film supplies. We'll all miss Harry; adios old friend.

---
Posted by Claus Harding (Member # 702) on December 23, 2012, 04:16 PM:

R.I.P Mr Hilfinger.

A couple of years ago, I acquired a film of his called "Midnight Fantasy" on R-8 which seems to have been done by him and some friends.

I knew nothing of him, so I was curious about this ESO-S label of his...good to get a bit more info, as I was wondering about where this odd little local sci-fi flick had come from.

Claus.

---
Posted by David Michael Leugers (Member # 166) on December 25, 2012, 12:26 AM:

I came across ESO-S near the end of the "golden" years of amateur film making as video was taking over. He had a lot of really great and interesting film stocks that no one else sold here in America. I talked with him once when my B+H Filmo 70 DA quit working and he fixed it for me for a whopping $35!!! I always thought he did me a favor because he liked the idea I was shooting 16mm film of my little kids instead of shooting video. What a pleasure to talk with him and do business with. I never would have guessed he was older than my parents. RIP Harry.

---
Posted by Judy Hilfinger Quinn (Member # 4162) on February 19, 2014, 10:11 PM:

I so appreciate the kind words about my father, Harry Hilfinger. I read that some on the forum may have some of the movies with images of children, those are of my sisters and I. Having just lost our mother this week, we are eagerto be able to see them. I'm wondering if anyone has any of these home movies would be willing to trade movies, or we could buy them. p.

With how,

---
Visit www.film-tech.com for free equipment manual downloads. Copyright 2003-2019 Film-Tech Cinema Systems LLC




UBB.classicTM 6.3.1.2