This is topic The Adventures of the Wilderness Family (Derann, 400") what do you think? in forum 8mm Forum at 8mm Forum.


To visit this topic, use this URL:
https://8mmforum.film-tech.com/cgi-bin/ubb/ultimatebb.cgi?ubb=get_topic;f=1;t=005141

---
Posted by Winbert Hutahaean (Member # 58) on January 06, 2010, 02:02 PM:

Hi all,

I found this title and seems to be an interesting family film.

Everything like this will be easy to be followed by kids.

The review on IMDB: http://www.imdb.com/title/tt0072610/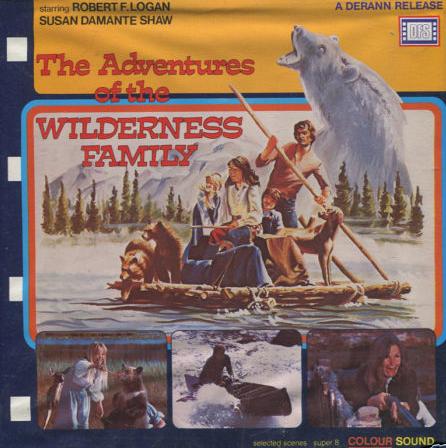 Now, can someone tell me what will be the color (stock used) for this reel knowing this from old Derann (but some releases, like the Magnificent Seven & Carry on series were on Fuji/AGFA, so may be this too?)

Secondly, what do you think with the editing wise (the story flow)?

Lastly, the same title also comes in part 2: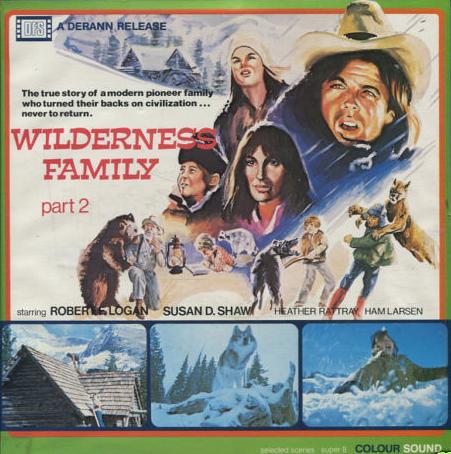 while IMDB also shows there is a sequel for this title:

http://www.imdb.com/title/tt0077587/

(The Further Adventures of the Wilderness Family)

Is the Derann's part 2 came from the original film or the sequel?

If the part 2 was taken from the original, will the part 1 can be watched stand alone (without part 2)?

thanks

---
Posted by Thomas Murin, Jr. (Member # 1745) on January 06, 2010, 07:12 PM:

Winbert, I am a huge fan of the Wilderness Family films so I can answer some of your questions.

First, there are actually three films in the series:

The Wilderness Family
The Further Adventures Of The Wilderness Family: Part 2 (whew!)
Mountain Family Robinson

Looking at the box art, I'm gonna have to say that these are single reel releases of the first two films.

The art on the second box is from the second film so I doubt it has any footage from the first.

I had no idea these existed! Will have to add them to my want list!

Hope Derann did the third as well bu probably not as the title change continues to cause confusion with many not knowing it's part of the series.

I love these movies! Good old fashioned entertainment for sure!

---
Posted by Adrian Winchester (Member # 248) on January 06, 2010, 10:00 PM:

Winbert & Tom:

I can say more about this. Although I haven't seen them all, there are definitely 4 reels for you to look out for because Derann released 2 x 400' reels in relation to BOTH of the first two features. I have one of them, which is part 2 from 'Further Adventures'. I recall that it features a scene in which a menacing bear is trying to get into their house. All 4 reels are self-contained, with opening titles, so they are fine to screen on their own. I remember hearing that the releases from one film (possibly 'Further Adventures', but I'm not certain) are better prints because a 35mm master was used, whilst the others were from a 16mm master. The upper box art probably applies to both releases from the first film, whilst 'Part 2' probably applies to both from the second film, although my reel was sold after they ran out of the plastic boxes, so it's in cardboard box with a multi-purpose Derann 400' label on it.

The second reel from 'Further Adventures' was released around 1984, about the time that the revival was starting. (I recall Derek Simmonds mentioning the release and screening it at a Derann Open Day I attended.) In fact it was probably the very last Derann 400' release of the 1970s/80s. All prints of this release are therefore likely to be low fade - mine certainly is. I think the other 3 reels were probably also available at this time, so low fade prints may well exist, but there could be earlier faded ones too. Derann also released trailers to both of these films in the 1980s and I have both, which I spliced together on the same reel. Mine are low fade and probably all prints are.

I never knew there was a 3rd film! I suppose you can get them all on DVD?

---
Posted by Thomas Murin, Jr. (Member # 1745) on January 06, 2010, 10:55 PM:

Adrian, thanks for the info! I'll keep an eye out for all four.

Yes, the title of the third film tends to fool people even today. The plot has a forest ranger trying to evict the family because they have no legal claim to the land they are on. The movie was designed as a finale to the series so you can guess how it ends.

Yes, all three are on DVD with excellent transfers in the 1.33:1 full aperture ratio. The movies were matted to 1.85:1 for theatrical release. The mono soundtracks have been remixed into 5.1 with decent results.

BTW, Barry Williams, aka Greg Brady, sings all the songs for the second film! Does a pretty good job at it too!

---
Visit www.film-tech.com for free equipment manual downloads. Copyright 2003-2019 Film-Tech Cinema Systems LLC




UBB.classicTM 6.3.1.2