This is topic Sankyo dualux 8 in forum 8mm Forum at 8mm Forum.


To visit this topic, use this URL:
https://8mmforum.film-tech.com/cgi-bin/ubb/ultimatebb.cgi?ubb=get_topic;f=1;t=010646

---
Posted by Martin Jones (Member # 1163) on April 19, 2016, 03:58 AM:

Not the 1000 or 2000 series....... the earlier model. Anybody any suggestion as to the EASIEST way to replace the belts?
Thanks,
Martin

---
Posted by Thijs de Kort (Member # 4897) on April 19, 2016, 05:05 AM:

Hello Martin,
The following pictures show a step by step guide to replacing the belt
Have fun


This is the original situation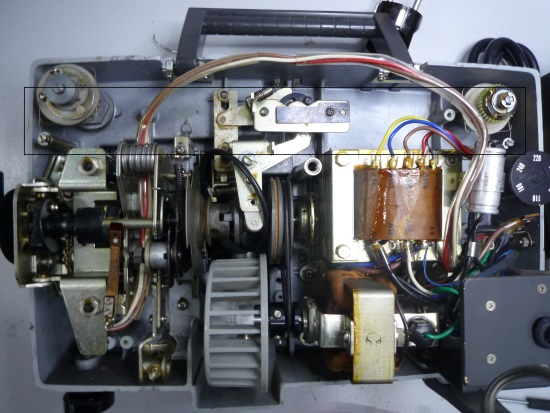 Here i have removed the axis at the top, remove 4 screws and remove the spring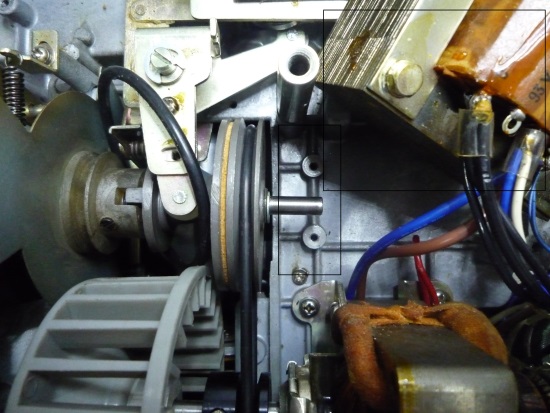 Here i have removed the trafo and the pulley that keeps the central axis at its place.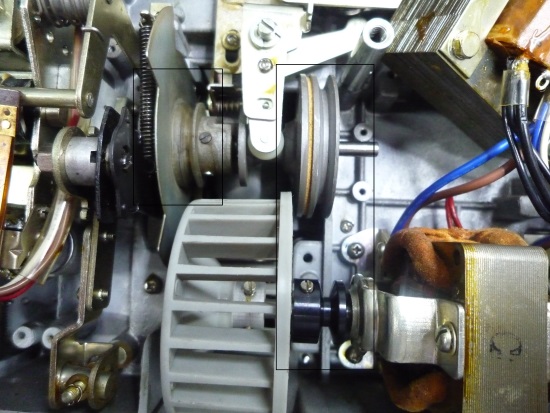 Belts are removed.

Second part follows soon.

---
Posted by Martin Jones (Member # 1163) on April 19, 2016, 05:57 AM:

Try now!!!!

---
Posted by Thijs de Kort (Member # 4897) on April 19, 2016, 06:19 AM: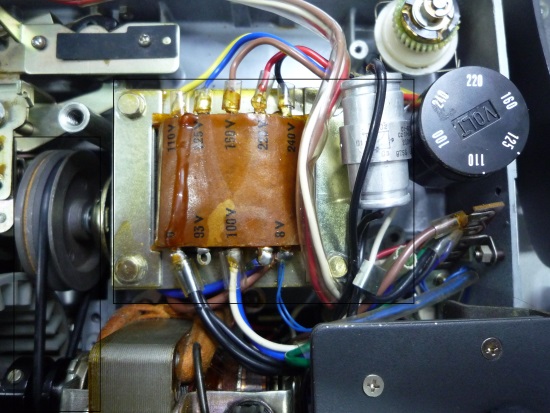 Both of the belts, trafo and pulley placed back into the projector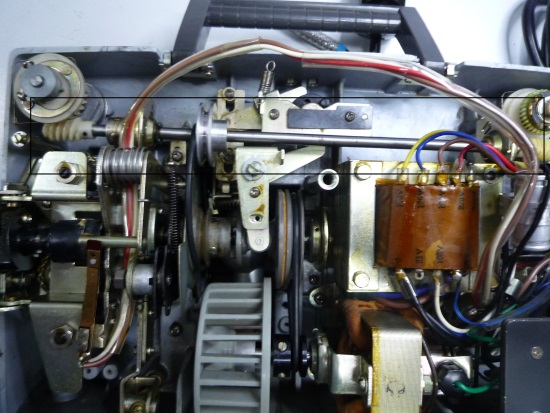 The axis at the top placed bakc (not with the screws yet) Place the top belt around this axis as well now.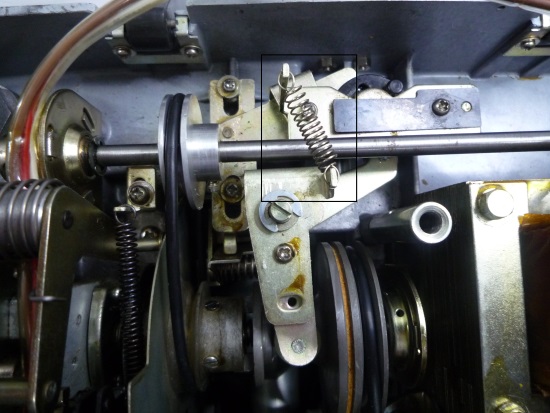 Screw the 4 screws back into its place, place the spring again and then your done.

Good luck


---
Posted by Martin Jones (Member # 1163) on April 19, 2016, 06:26 AM:

Thanks, Thijs,

Brilliant photos. Since posting I found this.....

https://www.youtube.com/watch?v=eEOxJcS-PlM

This slows it all but with very poor visual coverage (common on Utube!!!!) and in an illogical order. Your pictures and sequence make it much easier! Thank you very much.

Martin

---
Posted by Martin Jones (Member # 1163) on April 19, 2016, 02:42 PM:

Got the belts changed (easy-peasy!)..... then found that a small part on the feed arm drive (Top-left in 2nd photo in both of Thijs's posts) is suffering from "zinc-rot", so is loose and doesn't do its job. Anyome got one on a scrap machine?
Martin

[ April 20, 2016, 02:12 AM: Message edited by: Martin Jones ]

---
Visit www.film-tech.com for free equipment manual downloads. Copyright 2003-2019 Film-Tech Cinema Systems LLC




UBB.classicTM 6.3.1.2