This is topic Help with ST-1200 in forum 8mm Forum at 8mm Forum.


To visit this topic, use this URL:
https://8mmforum.film-tech.com/cgi-bin/ubb/ultimatebb.cgi?ubb=get_topic;f=1;t=013134

---
Posted by Tim Chang (Member # 7136) on October 09, 2019, 11:55 PM:

Hi all, first time posting and must admit I know very little of these machines. I found this ST-1200 as part of sorting through family estate sale items and wondering what's a fair price to sell.

Besides the original shipping box, everything looks to be in excellent condition, the case, projector and the accessories. The bulb comes on and the motor seems to work, but I have no film to check playback. Is it worth the effort to figure out if it works properly or just sell as-is?

Thanks in advance for your advice.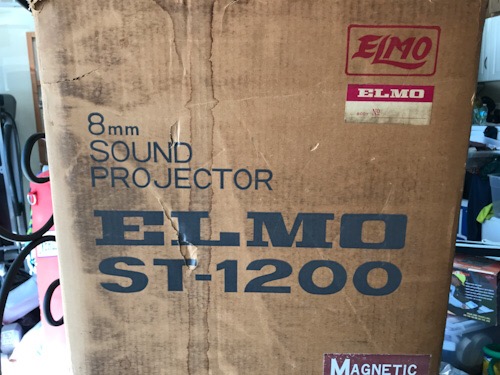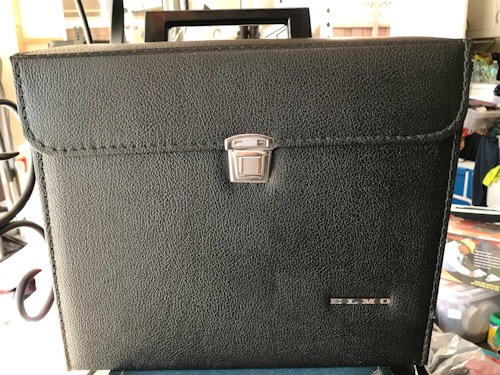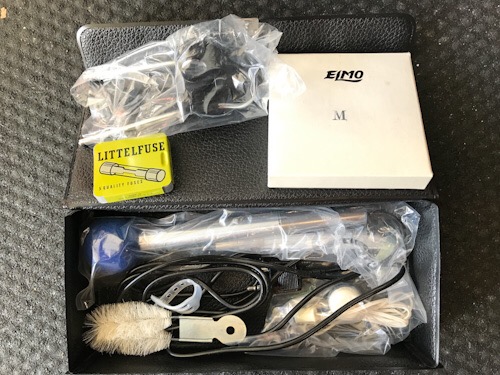 ---
Posted by Maurice Leakey (Member # 916) on October 10, 2019, 02:51 AM:

Very unusual to see an Elmo ST-1200 in such a good condition and complete with everything. It looks almost new.
However, its belts will quite probably have formed themselves into an egg shape and will need to be replaced.
It should sell quite readily at an auction on eBay with a low starting price.
Make sure that my comments are included.
Best of luck.

---
Posted by Steve Klare (Member # 12) on October 10, 2019, 11:31 AM:

Maurice is right: it will never run right out of the box, but it should be worth something to somebody who understands the potential here. The biggest enemy of these machines is wear, and if you have one that hasn't been to the Moon and back, you have something interesting.

I bought a similar condition machine myself about two years ago. The story was mine was found brand new sitting in a defunct camera shop they were cleaning out. It had been sitting dead so long (maybe since the 1970s), I was reluctant to even plug it in at first. I very patiently coaxed it to life over the course of about a week.

If I'd expected it to be raring for action from the moment I got it, I would have been pretty disappointed. (Belts were goo, sound didn't work right, lamp didn't light and I wasn't completely sure smoke wouldn't come pouring out of it!) As it turned out, it's a great machine: these problems were mostly solvable by time operating.

If you can document this machine being very low mileage with all the stuff it was bought with, it should sell for a nice price. The right buyer won't care that it isn't running (-yet).

---
Posted by Tim Chang (Member # 7136) on October 13, 2019, 12:32 AM:

Thanks gentlemen for your advice, very much appreciated.

---
Posted by John Capazzo (Member # 157) on October 25, 2019, 06:21 PM:

You will definitely need a new motor belt. The rewind belt has red teeth and lasts indefinitely. Clean the pulley with paint thinner on q tips once you get the goo off. Wear gloves and be sure not to smear the melted rubber on anything; especially nice clothes. I've changed many over the years enough to know i left some behind!When you're ready to put the new belt, I can send you a pic of how it gets placed on the clutch pulley and motor pulley.

---
Visit www.film-tech.com for free equipment manual downloads. Copyright 2003-2019 Film-Tech Cinema Systems LLC




UBB.classicTM 6.3.1.2