This is topic Singin' In The Rain Super 8! in forum 8mm films for sale/trade/wanted at 8mm Forum.


To visit this topic, use this URL:
https://8mmforum.film-tech.com/cgi-bin/ubb/ultimatebb.cgi?ubb=get_topic;f=2;t=007639

---
Posted by Tina Turner (Member # 5853) on April 21, 2019, 05:22 PM:

"What a glorious feeling ... I'm happy again!"
I have an MGM 18 minute, 370 foot Super 8 of "Musical Selections from Singin' In The Rain". 1951. It includes Fit as a Fiddle and Ready for Love, Moses Supposes, You Were Meant for me, You are my Lucky Star and, of course, Singin' in the Rain.

$75. Ships from Montana. Photos will posted soon! Thanks!

---
Posted by Mike Newell (Member # 23) on April 21, 2019, 05:39 PM:

Hi Tina

Can't wait for photos. Does it have its original clamshell casing by any chance? What's the color and sound like. You are a bit hopeful with your price I have to admit. Maybe eBay could be an avenue for you if you don't get a sale here. Do you know there is a second extract of Singin in the Rain released on 8mm with more songs on it as well.

Mike

---
Posted by Tina Turner (Member # 5853) on April 21, 2019, 05:51 PM:

Hey Mike. Yep, it is in the original clamshell, with the MGM embossing on the inside. Cool. I got it from my uncle when he passed and, as I don't have an 8mm projector to check it out. I ship from the US but the return would be to Canada. I haven't seen anything quite like it on eBay. You are right, maybe I should post there. Let me know if you may be interested. Cheers. Tina. p.s. the photos are being put up by the administrator. Not sure how long that will take. If you want them directly, you can either PM, text or email me. Cheers. T.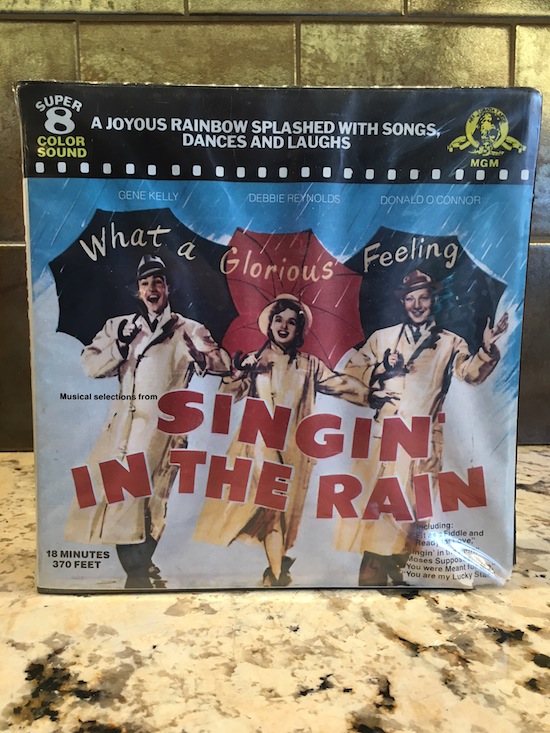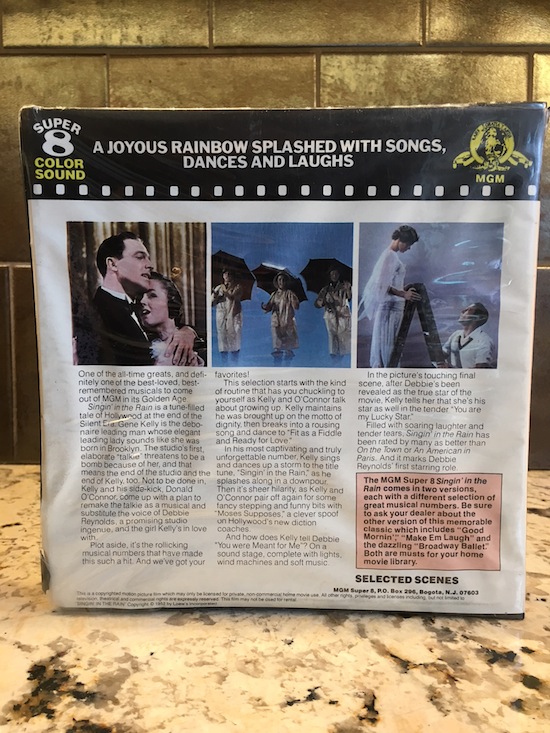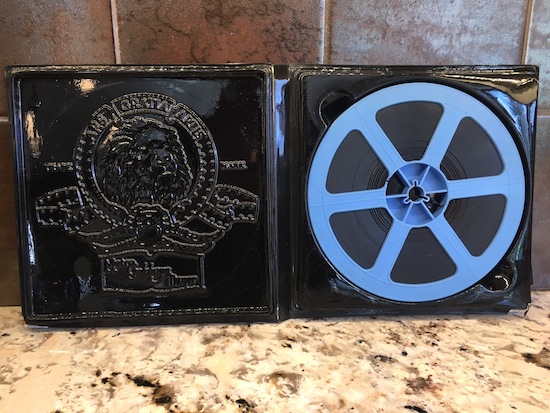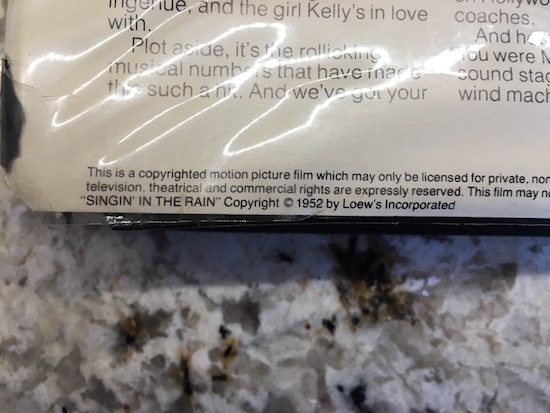 [ April 22, 2019, 08:37 AM: Message edited by: Douglas Meltzer ]

---
Visit www.film-tech.com for free equipment manual downloads. Copyright 2003-2019 Film-Tech Cinema Systems LLC




UBB.classicTM 6.3.1.2