This is topic Beaulieu 6008S in need of repair going cheap in forum 8mm equipment for sale/trade at 8mm Forum.


To visit this topic, use this URL:
https://8mmforum.film-tech.com/cgi-bin/ubb/ultimatebb.cgi?ubb=get_topic;f=3;t=002574

---
Posted by Phil Slater (Member # 2388) on February 07, 2015, 01:44 PM:

This camera looks in great condition but is showing no signs of life. It was given to me so I have never used it myself. Someone might be able to fix it, or it could be used for spares. It has a f1.4 6-70 Schneider Kreuznach Optivaron zoon lens. If anyone can make use of it, I will sell it for £40 plus shipping. Send me a PM if interested.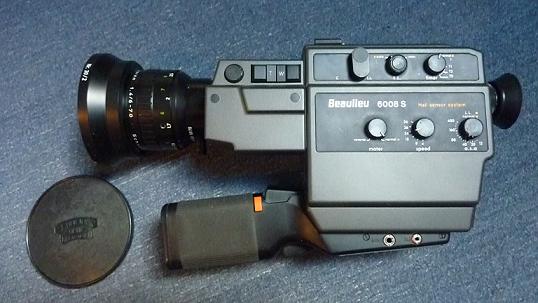 ---
Posted by Andrew Woodcock (Member # 3260) on February 07, 2015, 01:48 PM:

Stunning camera these when fully working. It's worth the money just to have as an ornament, such a fantastic looking camera.

---
Posted by Jon Addams (Member # 816) on February 07, 2015, 02:47 PM:

Hello Phil,

Please let me know how much for posting this to New York City.

Thank you

Jon

---
Posted by Phil Slater (Member # 2388) on February 07, 2015, 03:17 PM:

Jon, PM sent

---
Posted by Mark L Barton (Member # 1512) on February 19, 2015, 11:13 AM:

Hi Phi;
PM sent
Thanks
Mark

---
Posted by Phil Slater (Member # 2388) on February 21, 2015, 02:38 PM:

Camera now sold

---
Visit www.film-tech.com for free equipment manual downloads. Copyright 2003-2019 Film-Tech Cinema Systems LLC




UBB.classicTM 6.3.1.2