This is topic The Return of Count Yorga / Die 7 Pranken Des Satans in forum 8mm Print Reviews at 8mm Forum.


To visit this topic, use this URL:
https://8mmforum.film-tech.com/cgi-bin/ubb/ultimatebb.cgi?ubb=get_topic;f=4;t=000804

---
Posted by Joe Taffis (Member # 4) on September 23, 2019, 07:11 PM: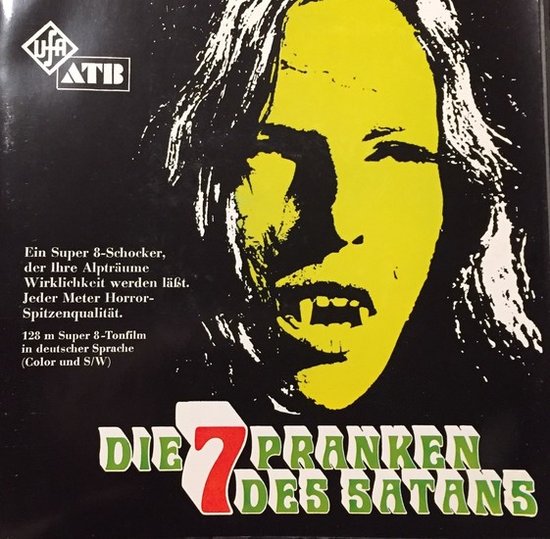 UFA 400' Color / Magnetic Sound / 18 minutes

The digest starts with young Tommy (Phillip Frame) chasing his ball in the graveyard, he runs from rising corpses and into Count Yorga (Robert Quarry). It then cuts to a Halloween party where the Count meets Cynthia Nelson (Mariette Hartley) and Dr. David Baldwin (Roger Perry). Next scene Yorga sits and meets with his vampire wives, then sends them to attack Cynthia's house and kill her family…

Cynthia awakes at Yorga's mansion, while her sister Jennifer finds the bodies of their family. Next, Cynthia hears voices calling her name and rambles through the rooms. The police (Rudy De Luca and Craig T. Nelson) conduct an interview at the scene of the killings, as Count Yorga expresses his love to Cynthia. Next, the cops and Reverend Thomas (Tom Toner) form a plan as they head to Count Yorga's, followed by a walk in the garden with Yorga and the Reverend, which doesn't end well for the priest…

While Dr. Baldwin and Cynthia try to find a way out, they run into Yorga's monstrous henchman Brudda (Edward Walsh), and the cops face the vampire women. The digest ends with the final struggle between Yorga and the doctor, and a surprise ending…

Although the edit of this digest could have been better in my opinion, I'm happy to have it on super 8mm. My print has retained good color and the German language soundtrack has been re-recorded to English thanks to a perfect audio edit by Doug Meltzer, and excellent re-recording by Lance Alspaugh. I'm grateful to both of them for their help…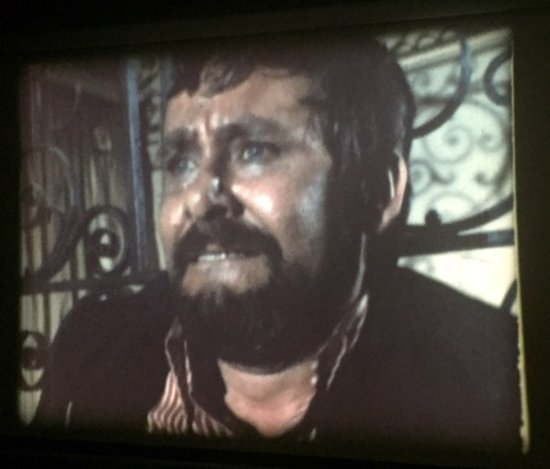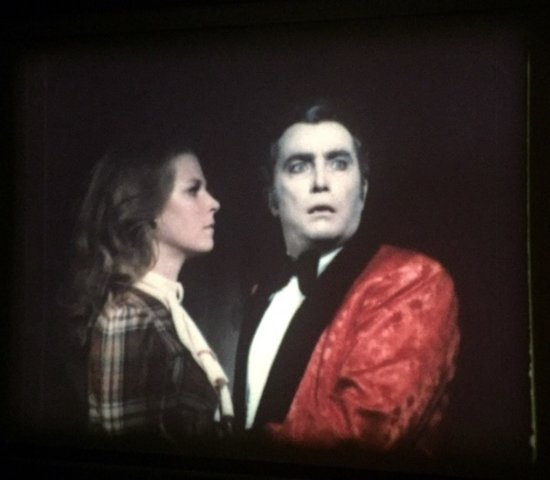 ---
Posted by Leon Norris (Member # 3151) on September 24, 2019, 08:53 AM:

Nice review and a nice print! Rare digest!

---
Posted by Evan Samaras (Member # 5070) on September 24, 2019, 11:22 AM:

Nice review Joe!

Thank you for sharing this title. I am always on the hunt for German releases with nice stock for re-recording to English. Do you know if your print happens to be on Agfa stock?

---
Posted by Joe Taffis (Member # 4) on September 24, 2019, 11:35 AM:

Hello Evan, I don't know exactly, but I assume its a low fade film stock. The only things I see on the sprocket edge of the film are the number 4 and an S that both repeat every so often. I've had some other UFA prints that were faded pink or red, so I got lucky with this one...

---
Posted by Evan Samaras (Member # 5070) on September 24, 2019, 02:29 PM:

Someone can correct me if I'm wrong, but I believe the 4S refers to Agfa 4S stock which is usually lowfade. I own another German print which also appears low fade and is either on 2s or 3s

[ September 24, 2019, 11:29 PM: Message edited by: Evan Samaras ]

---
Posted by Burton Sundquist (Member # 5813) on September 25, 2019, 12:29 AM:

Excellent review Joe! It's nice to hear about the fellow forum members contributions to your print. They are also excellent at what they do. I have been looking at edge markings for a while now and 4 S would normally show as AG4S but you may not see the AG due to the sprocket perferations. So You have an Agfa print. Great screenshots as well! Keep them coming!

---
Posted by Lance Alspaugh (Member # 27) on September 25, 2019, 05:19 AM:

Hello All,

We had the fun and privilege to have Robert Quarry sign in at our Celebrity Forecourt at the Vista Theatre in Los Angeles 19 years ago. It was a great night to have this iconic 70's horror star watch the first Count Yorga movie with an enthusiastic live audience.


---
Posted by Joe Taffis (Member # 4) on September 25, 2019, 06:44 AM:

Hi Lance, that must have been a wonderful screening! thanks for posting the photo!
---
Posted by Adrian Winchester (Member # 248) on October 06, 2019, 12:32 PM:

It's fascinating to see that there was a German Super 8 release of this film. I wondered if this might mean that 'Count Yorga, Vampire' also appeared on Super 8?

---
Posted by Douglas Meltzer (Member # 28) on October 06, 2019, 03:02 PM:

Adrian,

That's always a possibility, however I've never come across that title on Super 8mm.

Doug

---
Posted by Osi Osgood (Member # 424) on October 06, 2019, 06:42 PM:

yet ...
---
Posted by Lee Mannering (Member # 728) on October 14, 2019, 09:38 AM:

Nice read

Passed my own onto a younger vampire film collector a bit ago but it was fun and made someone happy.
If you are struggling to find the super 8 18mm which is worth looking for tray the Arrow Blu-Ray Collection. You get both Yorga films plus: booklet, Stills gallery, trailers and more.
Region B. Aspect 1.85:1

---
Visit www.film-tech.com for free equipment manual downloads. Copyright 2003-2019 Film-Tech Cinema Systems LLC




UBB.classicTM 6.3.1.2