This is topic Angus Tilston MBE passes in forum General Yak at 8mm Forum.


To visit this topic, use this URL:
https://8mmforum.film-tech.com/cgi-bin/ubb/ultimatebb.cgi?ubb=get_topic;f=8;t=005270

---
Posted by Lee Mannering (Member # 728) on August 07, 2019, 03:10 AM:

It is with great sadness I bring the news dear Angus Tilston passed away yesterday. Angus was a prolific film maker on 8mm and 9-5 also a member of our northern film group where we had so much with film over many a year. He also spear headed many a film event including the 9.5mm Film International in Liverpool which we helped stage and he was always great company.
Here in the North he will be greatly missed for his warm welcoming personality and devotion to film making.

Dear friend rest in peace.


---
Posted by Maurice Leakey (Member # 916) on August 07, 2019, 03:36 AM:

Very sad news, Lee
I remember that great event three years ago in June 2016 when Angus presided and took us on the various outings.

---
Posted by Dominique De Bast (Member # 3798) on August 07, 2019, 04:04 AM:

Always sad to hear bad news like this one !

---
Posted by Joe Caruso (Member # 11) on August 07, 2019, 08:35 AM:

My Prayers - Shorty

---
Posted by Ken Finch (Member # 2768) on August 12, 2019, 02:26 PM:

Another stalwart of Group 9.5 passed on to "celestial" area branch. He will be sadly missed by all of us. He was a member right from the earliest days. Ken Finch.

---
Posted by Lee Mannering (Member # 728) on August 14, 2019, 03:01 AM:

One thing I always enjoyed was organising a summer event for our 9.5 Norther Group this one being a canal cruise with tea. Having been looking thru the old photo collection it is a little alarming how many stalwarts with a love for 9-5 have now gone. We sure had a whole lot of fun over many years with most of us filming on the day as well.
Angus funeral is tomorrow so keep his family in your thoughts pals.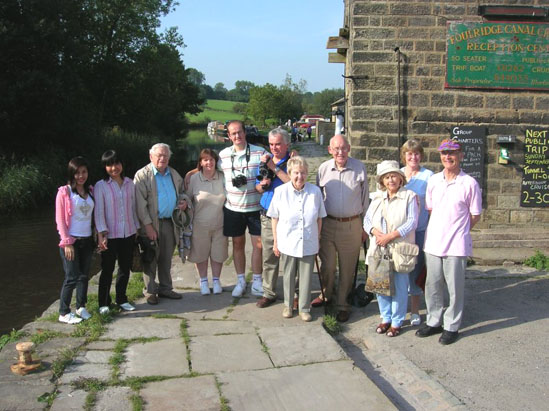 ---
Visit www.film-tech.com for free equipment manual downloads. Copyright 2003-2019 Film-Tech Cinema Systems LLC




UBB.classicTM 6.3.1.2