Can Sanalan
Expert Film Handler

Posts: 130
From: London, United Kingdom
Registered: Jul 2017



posted February 08, 2019 11:42 AM



---
I have an odd reel of Tora Tora Tora 16mm Scope with really good colour for sale.
Runs fine, noticed a few splices.

It's 1200ft, film stock Agfa 2S and in scope.

Starts with Martin Balsam's character in an office with other officers talking about a possible Japanese strike.
Reel ends with the Japanese fleet at sea at night approaching Pearl Harbour.

£25 on core, £35 on a metal reel.

U.K. Postage £5.
International Postage - please contact me for a quote.

I've attached photos below, some with and without a scope lens attached.

Photos were taken on my phone, hence the exposure is causing white burnouts. Some photos seem dull and that's due to the flicker of the blades and my camera's refresh rate.
Don't worry the image in real life is bright!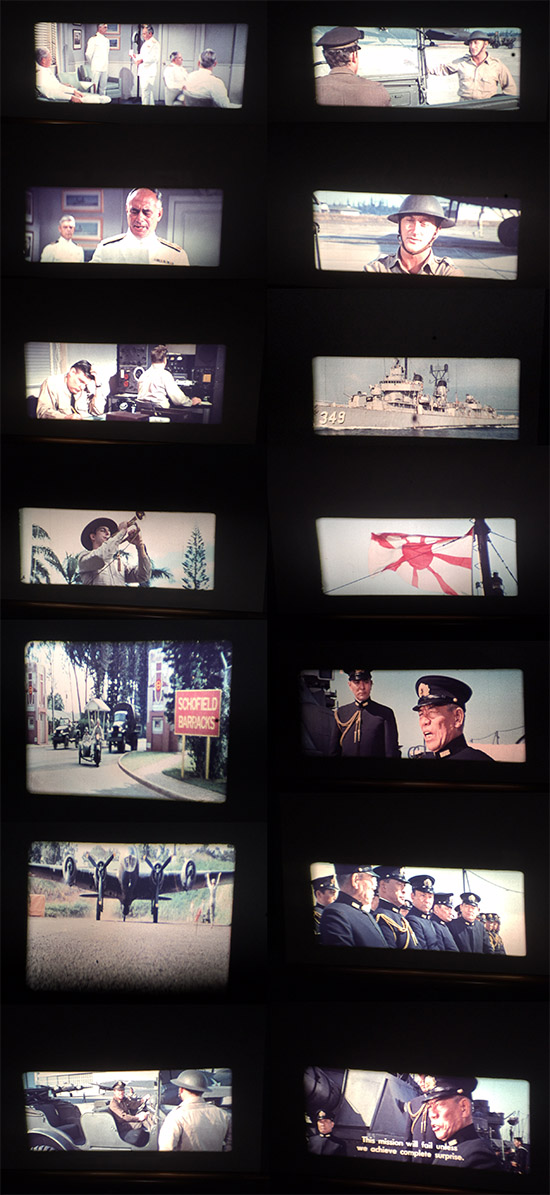 [ February 08, 2019, 05:18 PM: Message edited by: Can Sanalan ]


| IP: Logged